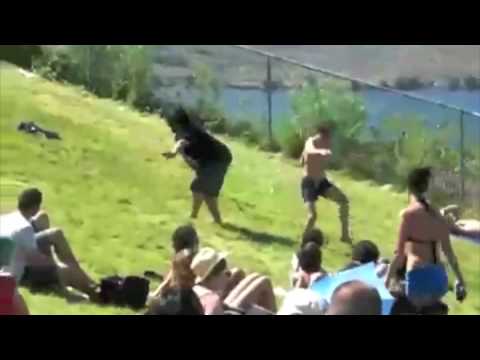 Think your idea is too silly or off-beat for a...
Virtually anything is billboard-worthy:  Stewie Griffin for President, Legalize Weed, Happy Birthday Elvis, Music Feeds The Soul, Glenn Beck Sucks… Seriously, anything goes.  I wonder what would happen if we funded a billboard that read, "Smile." Would it cause some people to smile as they passed it?  And would those smiles be contagious to others they interacted with.  Could we...
Newz-worthy...
Webservice Helps Launch Cause-Based Crowd-Funded Billboard in LA New Service Leads to Crowd-Sourced LA Billboard 'Free Gilad Shalit' Billboard To Go Up in Los Angeles Billboard calling for Gilad Shalit's release to be erected in L.A. 'Free Gilad Shalit' billboard to go up in Los Angeles Billboard calling for release of Gilad Shalit to go up in LA We were all...
Power to the People! Breaking through your social...
The world has changed. Social media, barely a blip on the radar 10 years ago, is now a powerful force worldwide. Facebook has more than 600 million users. It's the most popular website in the U.S. — bigger than Google. So, when you start a campaign, make Facebook and Twitter a part of your plan. Reach out and inspire others to spread your messages.  With the help of your friends and...
You needz it!
Communication. We do it every day.  Talk, text, tweet, email.  You can barely walk 2 steps without communicating in some form or another.  But reaching the masses is still reserved for corporate advertising and well-funded public interest groups. EpicStep was founded on the idea of creating a platform that gives individuals the same power of expression as the 'big boys' — Coke, Ford, AmEx,...
Global study concludes: Sharing really is caring!
If you want your campaign to blast off and get the attention it deserves… Share share share!!! Share it with friends, share it with strangers, share it with your Great Aunt Edna. Send emails, use social media, write to bloggers, call your local congressman. Do whatever it takes to broadcast your EpicStep campaign to the world. Find a passionate group of supporters who are enthusiastic about...
2nd SUPPORT WIKILEAKS! billboard goes up in...
You guys did it!  The Support Wikileaks! billboard is up in Chicago for all to see!  The billboard is located near I-90 & Tri State I-294.  Here is a link to the exact location on google maps.  Drive by and snap a photo (if it doesn't involve risking your life).  We'd love to see your photos and hear your opinions.                 It's people like you who make change happen,...
How to create a successful campaign...
Have a great billboard idea?  Awesome.  Here's a few tips for creating a captivating campaign: Come up with a catchy slogan — something short and sweet that people can read quickly on a billboard.  Got Milk?  Just Do It.  The ultimate driving machine. Create a killer design.  Not an artist?  Ask a friend for help.  Your billboard should grab the attention of its supporters as well as...
Facebook on steroids?
If you're like most people, you probably have a few issues you care about.  If you're like me, it's more like 20: global warming (humans are causing it and it's not "climate change," for Pete's sake!), the violence in Yemen and the Ivory Coast (appalling and utterly disgusting), Gators football (so freakin' awesome), and legalizing weed (yah mon), to name a few.   Using Facebook and tweeting...
The very first EpicStep billboard hits hard in Los...
Wow, what an amazing and busy week this has been.  In case you haven't heard the news… the very first crowd-funded EpicStep.com billboard went up last week and has already received a lot of media attention - NPR, Huffington Post, Fox, CBS, etc.  The Support Wikileaks! billboard stands triumphantly at Santa Monica Blvd. & Highland Ave, at the middle of perhaps the busiest...
Summary of our last week: INSANE!
Who would have thought that our morning coffee meeting on the 15th would turn into a mini-celebration?  The first billboard funded in 6 days?  No way!  Lev started drinking shots of creamer by the fistful.  We had to drag him away.   The crazy thing is, our first billboard in Los Angeles got funded by people all over the world.  We never thought people outside of a campaign's city would help fund...
It's ALIVE!!!
After many sleepless nights and countless 12 hour days, we couldn't be more excited to release the "alpha" version of Epic Step.  During this stage our goal is to learn as much as possible from our users in order to better provide the features and user experience they desire when using the site.  That being said, we are absolutely thrilled to start seeing normal people come together to fund the...
How we came up with EpicStep...
This whole thing started with a phone call.  The three of us were talking about that horrible BP oil leak in the Gulf of Mexico.  Days had turned into weeks and then months at this point and the oil was still leaking.  It had just come out that Tony Hayward was spotted at a yacht race while animals were washing ashore!  People's livelihoods were literally being ruined and that douchebag was...
Watch